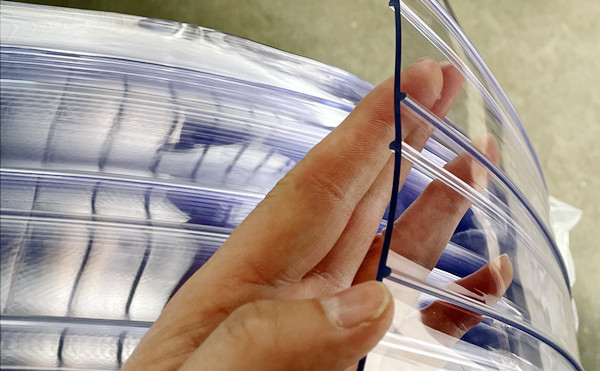 Why we need Double Ribbed PVC Strips
More tear resistant, allows higher PVC curtains to be built, saving costs. If same thickness, due to the ribber, ribbed PVC Strips will be more tear resistant than the smooth PVC Strip , this allow us to assemble PVC curtains over 5 meters High. In certain circumstances, such as supermarkets, schools... for a PVC Curtains with a height of more than 4 meters, If we use smooth PVC Strip, the thickness can't be less than 3mm. However if ribbed PVC Strip, we can use 2mm thickness PVC Strip. Therefore, sometime the cost will be reduced.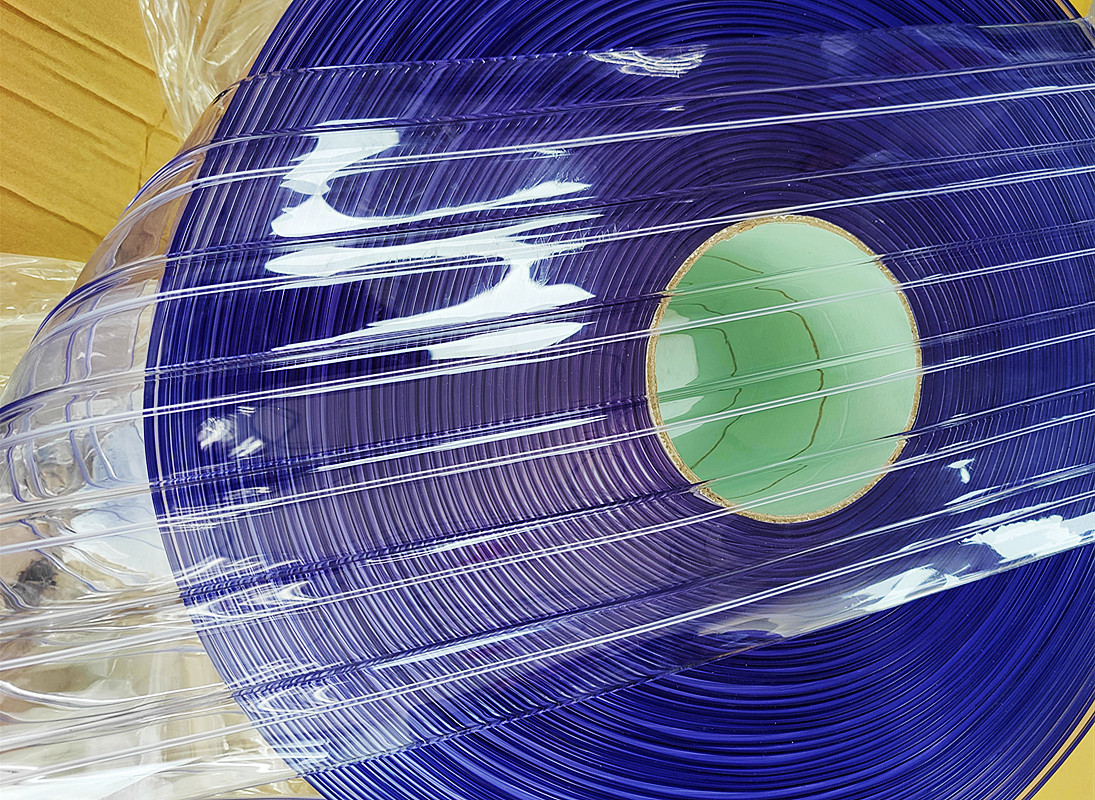 Packed by PVC film with carton box
The rolls are loose due to the presence of rib, which causes the edges to deform easily when squeezed. In order to solve the problem of extrusion deformation, we need to pack it in a carton box. At the same time, we can't wrap it around with PVC film, we have to wrap it with PVC bag.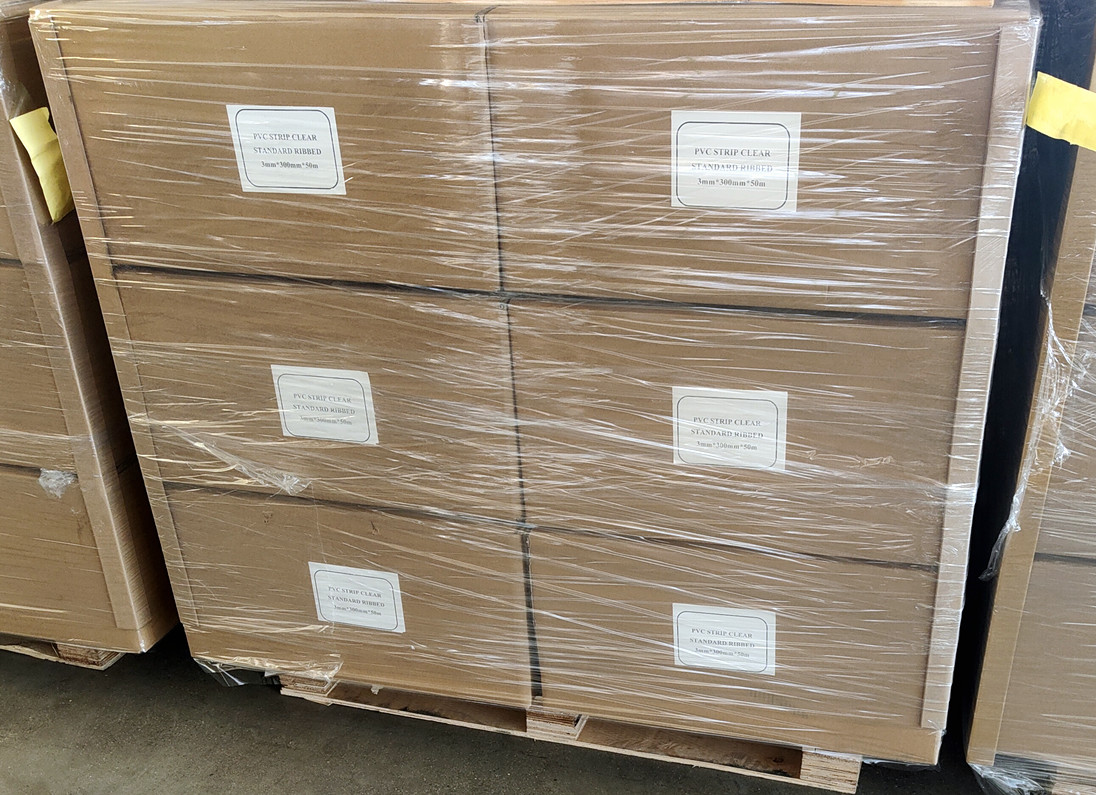 Loaded on pallets with hard edge
After put it in carton box. It will be loaded on the pallets. We will add hard edge strips around the pallets to prevent the carton from being deformed when it is squeezed. This will protect the PVC strip in the carton well from deformation. At the same time, the pallets which load ribber PVC Strip will be loaded on the pallets which load smooth PVC Strip. All efforts are made for the customer to receive the perfect PVC roll.